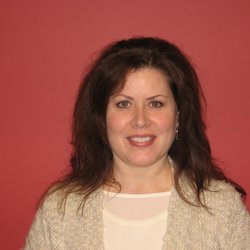 Karynn MacKinnon, LMP, MLT, 2nd Degree Reiki Practitioner
Karynn began her journey into the healing arts while in college as a dance major at the UC Irvine. After sustaining an injury and visiting the Athletic Training Department, Karynn discovered the world of sports medicine, physical therapy and rehabilitative studies. She was accepted into the Sports Medicine Internship and became a Student Athletic Trainer working with professional athletes such as the Detroit Lions NFL Football Team and the US and Canadian National Cycling Teams as well as college sports teams from UCLA, USC and UC Irvine.
After attending a Dance Medicine conference, Karynn decided she wanted to work specifically with dancers and other performing artists. However, after graduation and 2 years working as a Physical Therapy aide waiting for UC Irvine to develop their Masters Degree Program in Dance Medicine, Karynn chose to change careers and managed corporate trade shows and special events for 20 years.
In 2007, Karynn had the opportunity to live in England for a short time and there found her way back to the healing arts specifically with energy healing and received a 2nd Degree Certification in Reiki and in March of 2011, graduated with highest honors from Everest College of Massage. Karynn has her own massage studio in Vancouver's beautiful Uptown Village where she specializes in Swedish Relaxation Massage, Manual Ligament Therapy, Therapeutic Massage, Massage Cupping, Hot Stone Therapy, Pregnancy Massage, Reiki energy healing and Spa Therapies. Karynn is committed to serving people on their holistic journey to better health and wellness through massage and energetic healing. For more information on Manual Ligament Therapy, please visit www.manualligamenttherapy.com.
Karynn also accepts most insurance plans for her services. See the Services/Rates page for a list of plans. I also offer a $20 discount for Public Service and Military Personnel.
In her spare time, Karynn enjoys Latin ballroom dancing, kayaking, being outdoors in the beautiful Pacific Northwest, traveling, music, movies and the performing arts and spending time with friends, family and her beloved cat Bodhi.